Hawaiʻi State House of Representatives
Shannon's focus is on People, Planet, and Prosperity. 
Graduate with a B.A., University Hawaii at Hilo 2008.

Small business owner for the last 6 years.

Graduate of the Kuleana Academy in 2016. This is a leadership training program sponsored by a grass-roots coalition progressive group called HAPA.

Advocate for vulnerable populations in our community for over a decade.

Worked on numerous campaigns to support houseless and indigenous individuals.

Volunteered to help with the Pride Parade for the last 3 years.

Shannon has been in numerous productions of The Vagina Monologues raising funds to support local Domestic Violence shelters and other women / children centered organizations.

Traveled to the State Capital to lobby legislators for compassionate end of life choice and medical aid in dying laws.

Co-organized the Women's March events in Hilo for the last 3 years.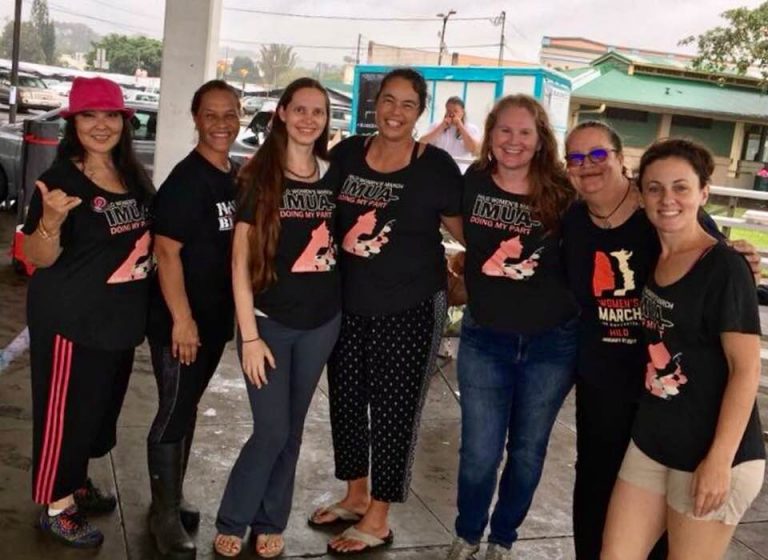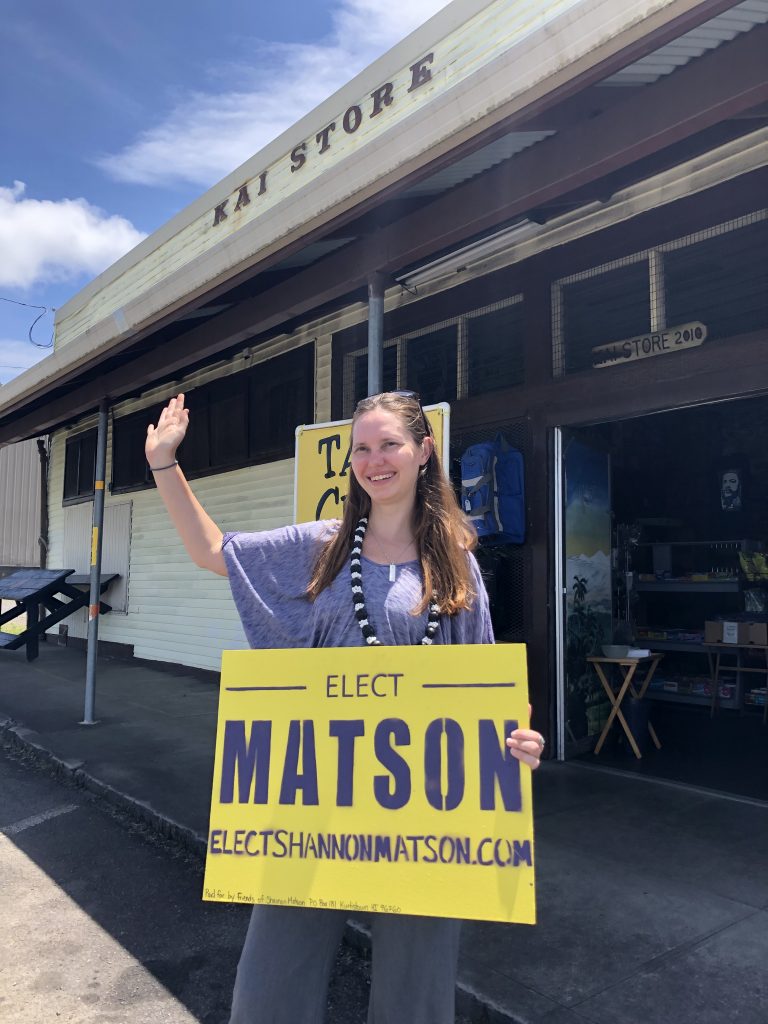 Shannon graduated from H.A.P.A.'s Kuleana Academy leadership training program in 2016. Currently, Shannon serves on the Board of Recycle Hawai'i, and recently she served as the East Side Vice Chair for the Hawai'i County Democrats, as well as a member of Mayor Kim's Real Property Tax Review Working Group. Shannon was the lead on planning Hilo's Grand Rally events for the Democratic Party in 2018 and has helped co-organize the last three Hilo Women's March Events. Shannon's employment history is mostly in retail, primarily as a long-time manager for Abundant Life Natural Foods store in Hilo, and as a small business owner and yoga teacher. Shannon is the founder and former owner of Hot Yoga Hilo, Hilo's only heated yoga studio. Recently Shannon converted a space on her property in Hawaiian Acres to a sustainably heated yoga studio, primarily solar-powered, with a composting toilet, and green-practices. Sustainable Sweat is a place where she can offer this healing practice to her neighbors in a eco-friendly farm setting. Shannon's husband, John, is an athletic official, umpiring high school, and college baseball. John grows kalo and other produce, and raises chickens on their small farm and primarily works one-on-one as a paraprofessional with students on the autism spectrum. Their two children are attending public charter Hawaiian immersion schools, Pūnana Leo 'O Hilo and Ke Kula 'O Nāwahīokalani'ōpu'u in Keaʻau.
Shannon has always been an outspoken advocate for the environment, homeless rights, women's rights, and social justice issues that affect our community. As a mother, small business owner, small farmer, Shannon is aware of the struggles that Hawaii's working families endure to make ends meet. She will work hard to address the inequalities in the systems that continuously lead to benefits for corporations over communities and profits over people.
Shannon knows that listening to our communities' concerns and being a voice for District 3 is the key to co-creating meaningful change for a thriving Hawai'i.